Thursday, February 09, 2006
Highway to the Danger Zone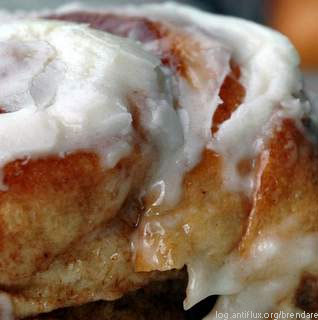 This morning could have been disastrous.
There I was, sitting at my desk, and a terrible urge overcame me.
I wanted a cinnamon bun.
One that was as big as my head.
With cream cheese icing, no raisins, and gooey goodness tucked lovingly between the coiled layers of dough.
And did I mention it was to be as big as my head?
(They really do make them that size at the cafe down the street.)
I was thinking about how if I were to consume this head-sized divinity, I would probably feel pretty gross afterwards. Unnecessary calories and all.
But I was losing grip.
I was about to head out the door to sell my soul to the head-sized bun, when someone came in and offered me a few little Timbits (for any Americans out there, Timbits are little round donut holes). I chose a few and after eating them I felt satisfied and as though I had diverted the head-bun craving.
That sure was close, though.
6 Comments