Thursday, October 06, 2005
Steve's Long Lost Brother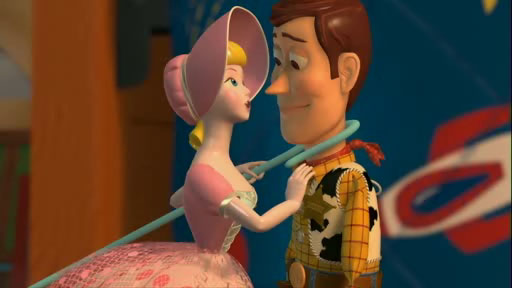 Woody (from Toy Story)!
Don't they look related? I think so. So naturally I am forcing Steve to dress us as Woody this year at our annual Halloween party. It's going to be great. I am going to try my darndest to get a Bo Peep costume together in the next few weeks so we can both be Toy Story characters. Wish me luck!
PS: All you Summerlanders, spread the word about our Halloween shin-dig. It will be at our place on Friday, October 28th at 7:00. Everyone is invited; the only rule is that you HAVE to dress up. There shall be jack-o-lantern making (hopefully Dustin won't catch fire like last year), pumpkin seed roasting, a spooky (and sufficiently cheesy) spooky movie, and more candy than you'll ever see again in this lifetime. Come one, come all!
3 Comments
I definitely can see some similarities. :)
Wish I lived in Summerland -your party sounds fun. Toast a pumpkin seed for me!

I wish I could be there! Maybe they'll call a university holiday so I can come home and join in on the halloween fun!! I love your parties amanda...you sure are super duper.

at 8:05 PM sexy mrs. z said...